We will be looking for sponsorships for the following things:
Regional Awards
Regional Best of Breed rosettes
Items for prizes or raffle
Drinks for the banquet
After Party
If you are interested in sponsoring, please contact us or check back in soon, we will be adding more information about all of the different sponsorships soon.
We would like to say THANK YOU to our sponsors for helping us to make this show a memorable one! Thank you to our special TICA sponsor, Dr. Elsey's, and our ring sponsors (listed below).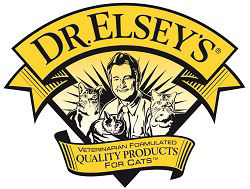 Here are our ring sponsors:
Judge
Saturday
Sunday
Pascale Portelas
Whozz & A'tien Persians & Exotic Shorthairs
MaryLise de Landtsheer
Badina Toygers
Adollrags Ragdolls
Jean Marc Lagarde
IW SGCA Chemicoons Theos Belgian Pride Jase AKA "The Beast"
IW SGC Chemicoons Theo's USA Pride Willie AKA "Beauty"
Jane Allen
Lionsealcats Himalayans
Steven Corneille
Brumme
Gigantcat
TBA
Make It Mine Ragdolls